Partners
ÜSKÜDAR UNIVERSITY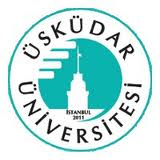 Üsküdar University, which is one of the successful universities that specializes on health sciences, was officially founded on 3rd March 2011. Its mission is to be a university contributing socio-economic and cultural structure of the country, providing educational and research facilities at the international level especially in the fields of science, health, tourism, history and cultural resource management; and considering natural, cultural, economic and social requirements and important position of our country, to be a pioneering and model university contributing to urban and regional development through high-quality and high-tech educational, training, research and application programs.
ISTANBUL KÜLTÜR UNIVERSITY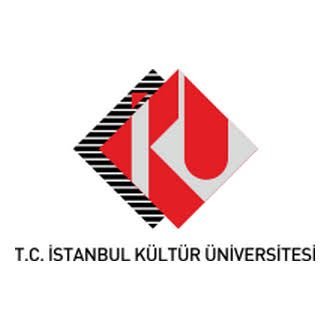 Istanbul Kültür University was founded in 1997 with 55 years of experience in education by Kültür College Education Foundation managed by educators working successfully in the field of education since 1930s. Istanbul Kültür University's main purpose is to provide high-quality higher education and its mission is education, research and social responsibility. Istanbul Kültür University assumes the role of Coordinator of European Internship Consortia.
ISTANBUL CHAMBER OF INDUSTRY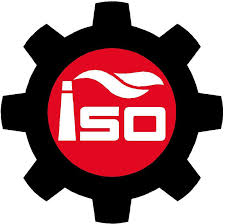 Istanbul Chamber of Industry, driving its strength from its members' contributions to the Turkish economy since its establishment, is one of the most powerful representatives of Turkish industry. It has carried out various, extensive, short/long term University-Industry Cooperation projects with many partners with the aim of supporting academic studies and economic development. Istanbul Chamber of Industry is also in close cooperation with chambers of industry in Europe, and is an essential part of Enterprise Europe Network that operates in more than 50, and mostly European, countries.
MARMARA UNIVERSITY
Marmara University, one of the oldest universities in Turkey, was established in 1883. With its distinguished history exceeding 130 years, Marmara University has more than 3400 scholars and approximately 80.000 full time degree-seeking students.
Maintaining its position as a pioneer in multilingual education (Turkish, English, French, German and Arabic), the university has 17 faculties, 4 vocational colleges/schools that offers education in 231 undergraduate degrees. Moreover, 12 graduate schools offer degree programmes in 572 subject areas.
As an internationally recognized higher education institution, Marmara University currently has more than 750 Erasmus agreements, 85 inter-institutional agreements within the scope of Mevlana Exchange Programme funded by the Council of Higher Education in Turkey, and 120 Memorandum of Understanding with universities from all around the world. The university has also been a leading higher education institution and the most preferred university among Turkish universities by European students (yearly over 550 students).
KADİR HAS UNIVERSITY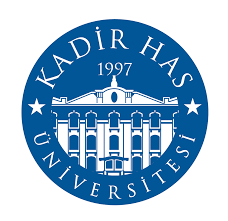 Founded by Kadir Has Foundation in 1997, Kadir Has University, aims to create an environment of education, research, and discussion at the level of the best universities in the world. The central tenet of Kadir Has University's philosophy is to produce students who are self-confident, who question, who consider all perspectives and evaluate them without prejudice, and who are open to national and international cooperation to see them as successful scholars, fulfilled individuals and leaders of the society.
SABANCI UNIVERSITY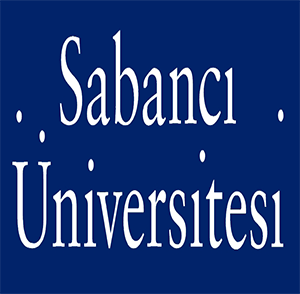 Founded in 1996, Sabancı University, aims to be an innovative institution responsive to the needs of all our constituents through a participatory culture that embraces diversity and freedoms; to have an interdisciplinary educational infrastructure that will create and disseminate knowledge; and to become an international reference point for innovation in education and research. Its mission is to develop internationally competent and confident individuals, enriched with the ability to reflect critically and independently, combined with a strong sense of social responsibility; and to contribute to the development of science and technology on a global level, as well as disseminating the knowledge created to the benefit of the community.
TÜRK KÜLTÜR VAKFI (TKV-AFS)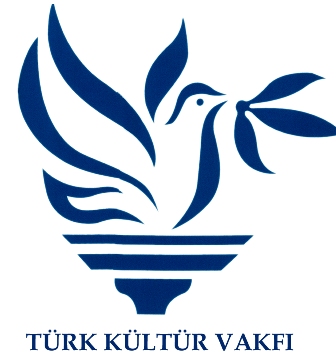 Türk Kültür Vakfı (TKV) was established in 1974 by a group of people who benefited from AFS Intercultural Programs or who supported the ideals of AFS. TKV, which aims to introduce young people to other cultures and countries, is an institution in the field of intercultural and non-formal learning. By the 1980s, TKV, has conducted exchange programs not only with the US but also with various countries of the World, such as Argentina, Canada, Denmark, Italy, Thailand, Russia, Japan and Australia. Thousands of high school students in Turkey has benefited from the ongoing AFS Intercultural Programs for more than 50 years.